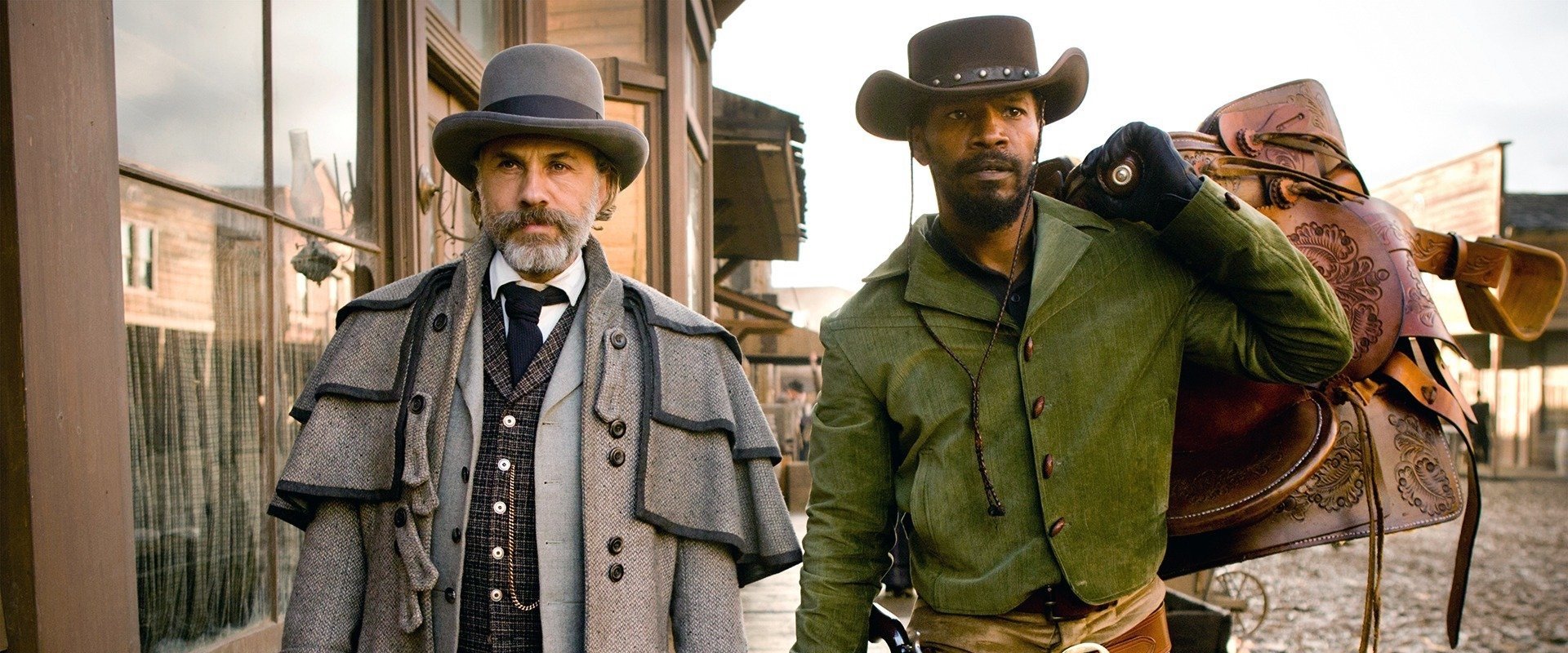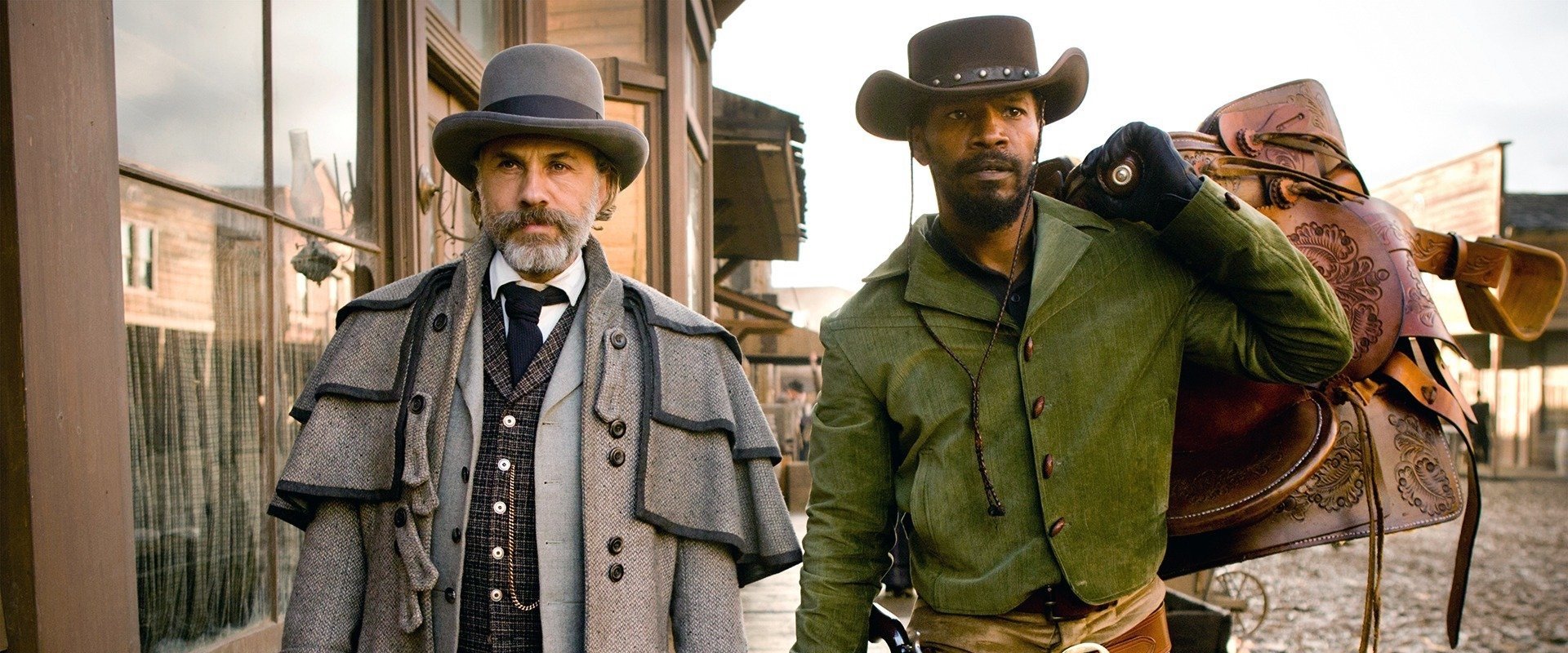 Genre: Western / Action
Duration:
165 minuten
Country: United States

Releasedate:
25 December 2012
This movie is not available on US streaming services.
Powered by
Django Unchained plot
"Life, liberty and the pursuit of vengeance."

Dr. King Schultz (Christoph Waltz), a bounty hunter, frees slave Django (Jamie Foxx) and the pair work together to save Django's wife Broomhilda (Kerry Washington). Broomhilda is currently enslaved under the ruthless Calvin J. Candie (Leonardo DiCaprio.
And in 4 other toplists ⇒
Social Media
Reviews & comments
* denotes required fields.
* denotes required fields.