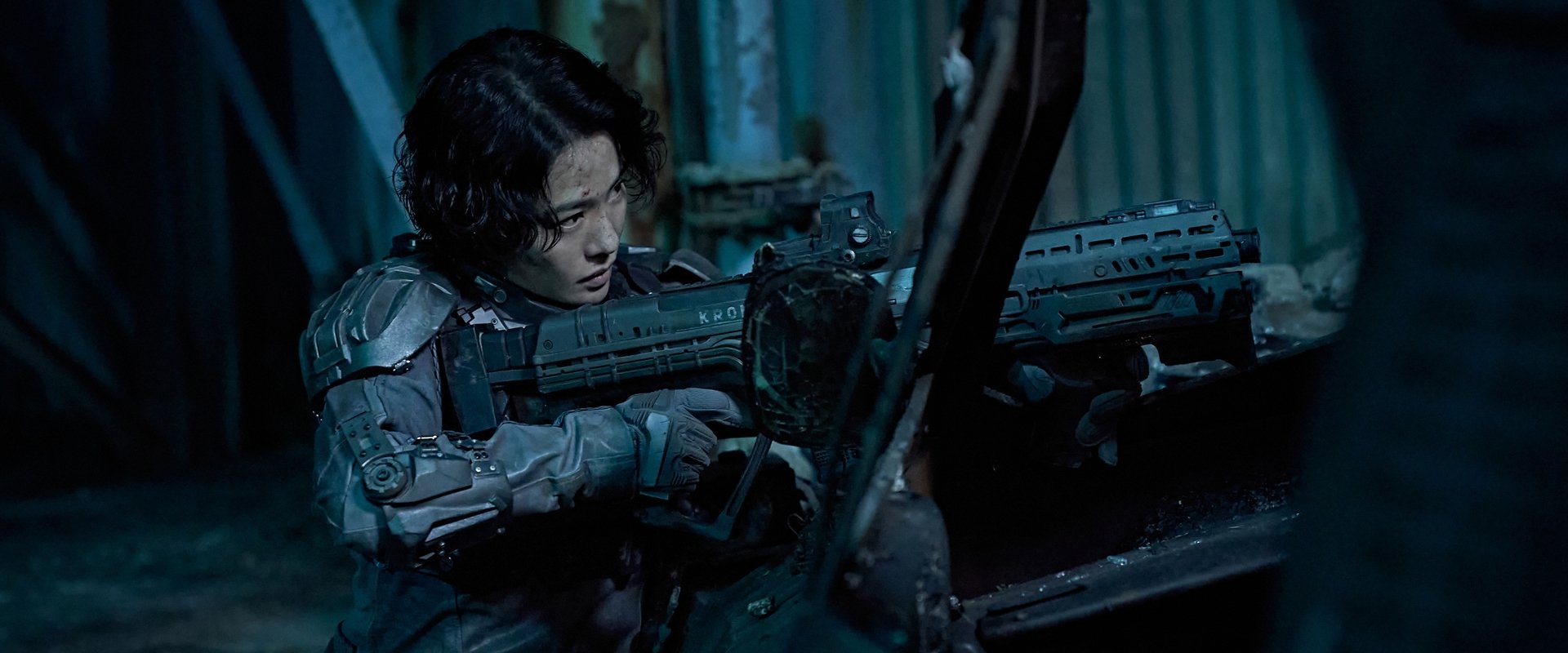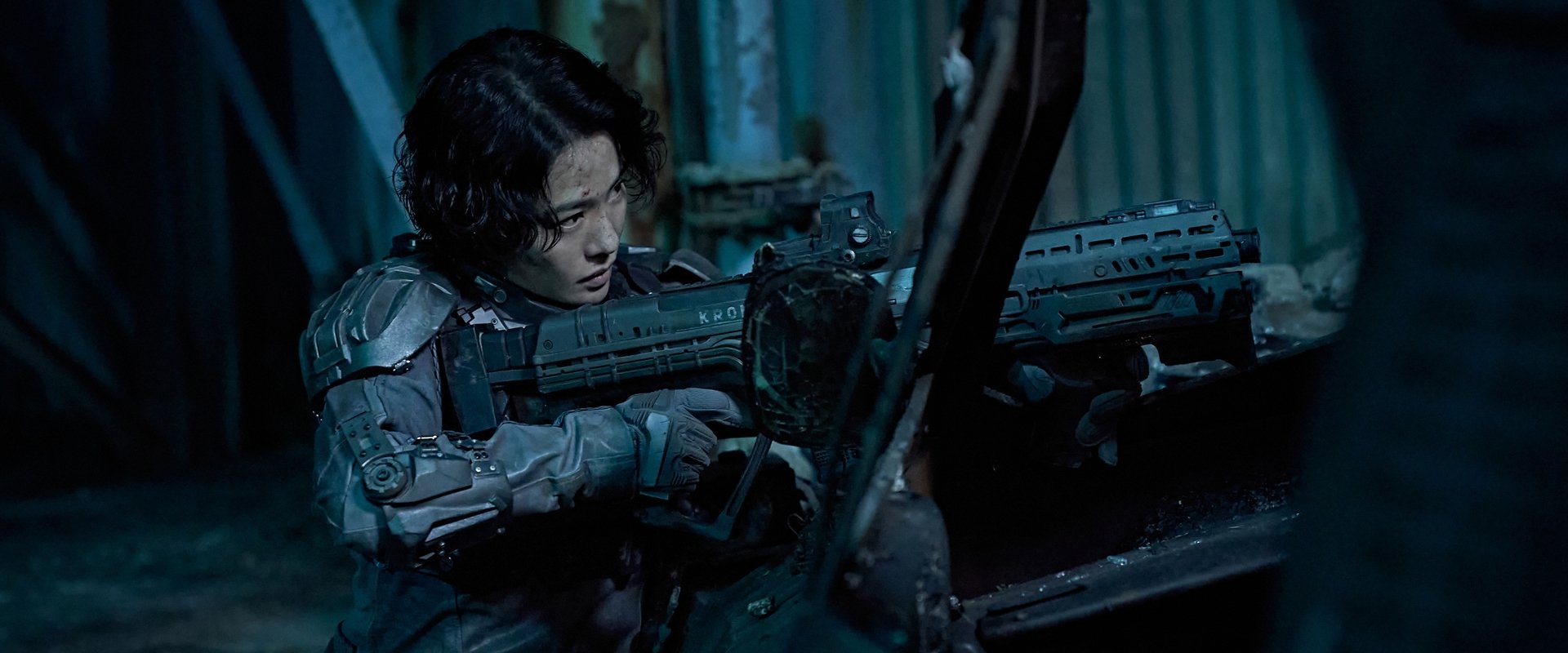 Genre:
Action / Scifi
Duration:
98 minuten
Alternative titles: Jungyi

/

정이
Country: South Korea

Releasedate:
20 January 2023
Jung_E plot
"AI Combat Warrior Will be Unleashed."

The 22nd century. Climate change has made the planet uninhabitable. People live in a man-made bomb shelter where a civil war is taking place. Jung-E is the elite leader of the Allied Forces. She becomes the subject of a brain cloning experiment. Seo-hyun, the lab director, and Sang-hun are responsible for the research's success. According to them, the cloning experiment is a potential key to winning the war.
Reviews & comments
* denotes required fields.
* denotes required fields.